Werner Enterprises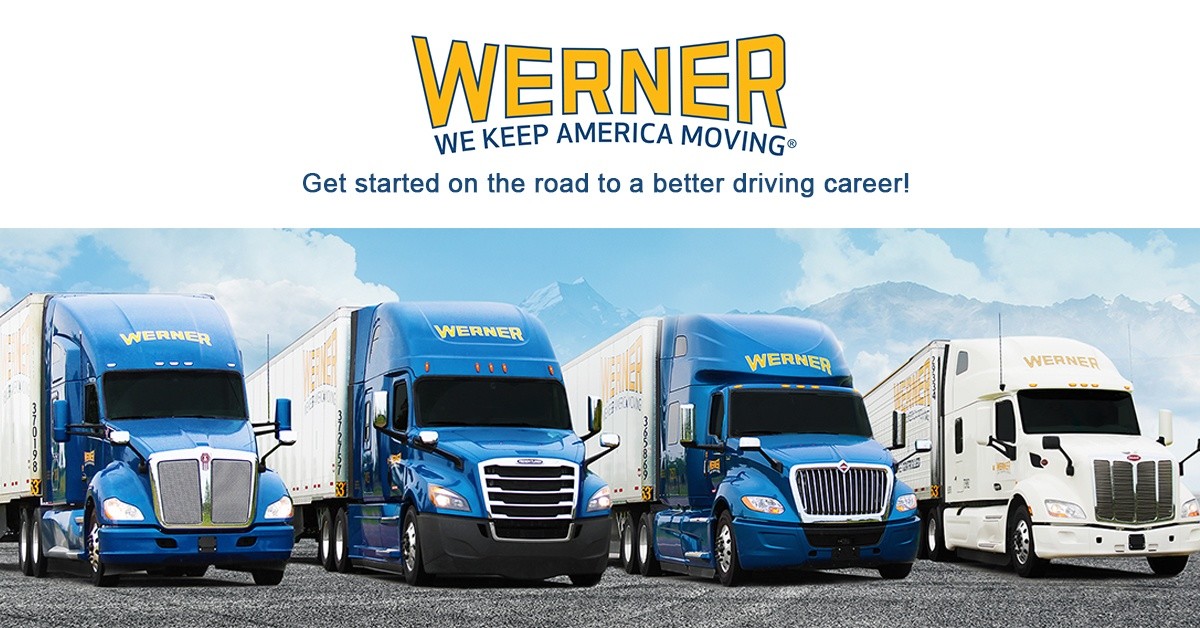 Requirements
Driver Type(s)
Company Driver
Team Drivers
Benefits
Health Insurance
Vision Insurance
Dental Insurance
Life Insurance
Retirement Plan
Paid Vacation
Paid Weekly
Layover Pay
Pickup/Drop Pay
Per Diem
Paid Fuel Surcharge
Direct Deposit
Incentives
Tuition Reimbursement up to $15,000 is available for those who qualify
Company Overview
Werner
855-888-6439
Average is for Other People
Professional driver C. L. Werner founded Werner Enterprises with one truck in 1956. More than 60 years later, our company still remains committed to treating every driver with consideration, respect and appreciation. Managing with a driver in mind is one of Werner's earliest founding principles, and one of the key reasons why Werner Enterprises has become one of the largest truckload carriers in North America.
Werner Enterprises is known for:
MORE MONEY PER MILE! Werner recently invested over $30 million in driver pay increases!
MORE MILES PER HOUR! New 68 miles per hour cruising speeds to maximize safety and fuel efficiency!
MORE MILES PER WEEK! Industry-leading production!
Contact Info
Werner Enterprises
14507 Frontier Road
Omaha, NE 68138
Phone Number
Recruiting : 855-888-6439
Connect with Werner Enterprises