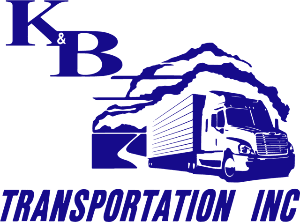 Home Weekends In The Ottawa, KS Area! 50 CPM Starting Wage, Enjoy Raises Up To 54 CPM! $500 Orientation Bonus! $500 Orientation Bonus!
Overview
Home Weekends
K&B Transportation is now home weekends in many upper Midwest cities. Our home weekend drivers get the best of both worlds with not only a leading starting pay but also the top miles and accessory pay to get a solid check each and every week.
Our Home Weekend Drivers Enjoy:
50 CPM Starting Wage, Enjoy Raises Up to 54 CPM!
$500 Orientation Bonus
Top Miles! Run Up to 2500 Miles Per Week!
Layover, Stop and Detention Pay! $1000 Annually in Safety Bonuses! Clean Inspection Bonuses!
Late Model Tractors and Trailers! Choice of Automatic or Manual Tractors
Full Benefits Package! Paid Vacation!
Renew those season tickets, it's time to get home every weekend! Get top pay and hometime to. Call Recruiting today at 877-790-4681!
K&B Transportation, Inc.
K&B Transportation
877-790-4681
Company Overview
K&B Transportation is a leader in both driver pay and driver satisfaction. Started by a driver we still hold the same core beliefs of a small carrier several hundred trucks later. K&B Transportation understand every driver is different, some want a big check, some want home more, some want both. That is why we have a menu of options for drivers from longhaul to local. Secondly we understand that nothing is more frustrating for a driver than being concerned about a paycheck and that is why the majorities of our fleets either have a mileage guarantee or are salaried. Call our Recruiting department at 877-790-4681 to learn more about our positions and see if we have something for you!
K&B Transportation, Inc.'s Hiring Area
AL

AR

CO

FL

GA

IA

IL

IN

KS

KY

MI

MN

MO

NC

NE

NJ

OH

OK

OR

PA

SD

TN

TX

VA

WA

WI

WY
Benefits
Health Insurance
Dental Insurance
Life Insurance
Paid Vacation
Paid Weekly
Pickup/Drop Pay
Direct Deposit
Midwest or National Lanes
---